How to assemble your artificial Christmas tree
With this handy step-by-step plan, you can put together your artificial Christmas tree in no time!
Step 1
Carefully take all parts out of the box and check the parts.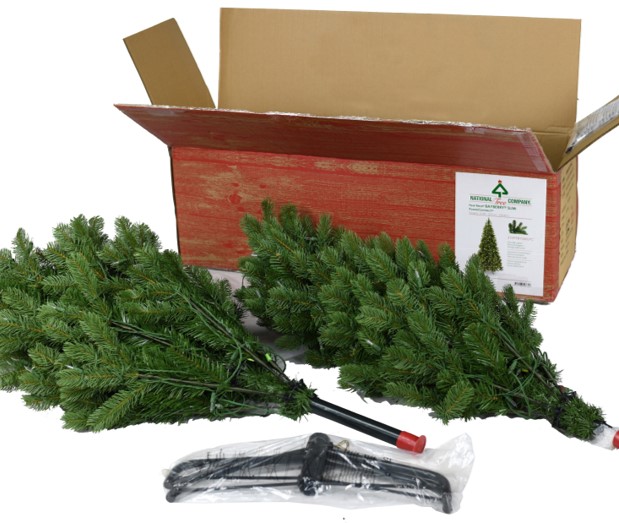 Step 2
Open the base, slightly tighten the screws and insert the plug.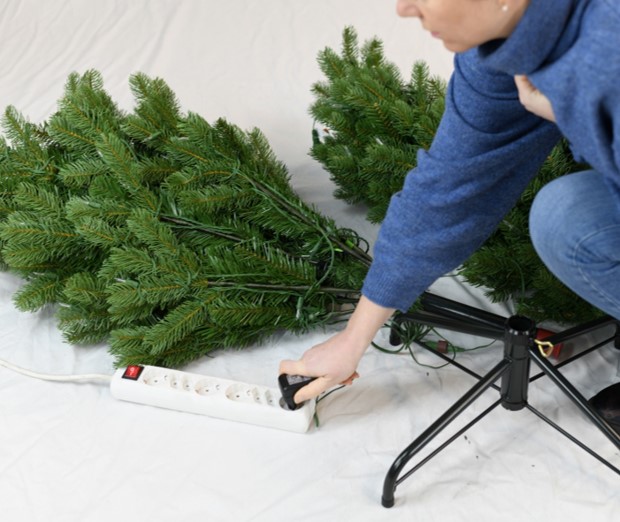 Step 3
Slide the first tree component into the base and tighten the screw further.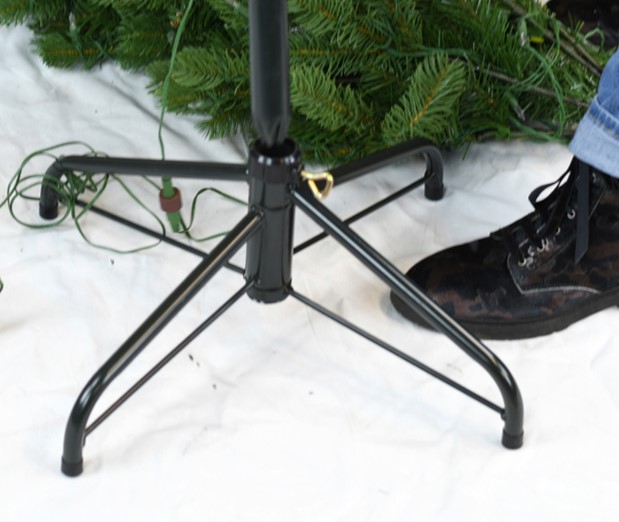 Step 4
Open branches in a natural shape by pulling them apart.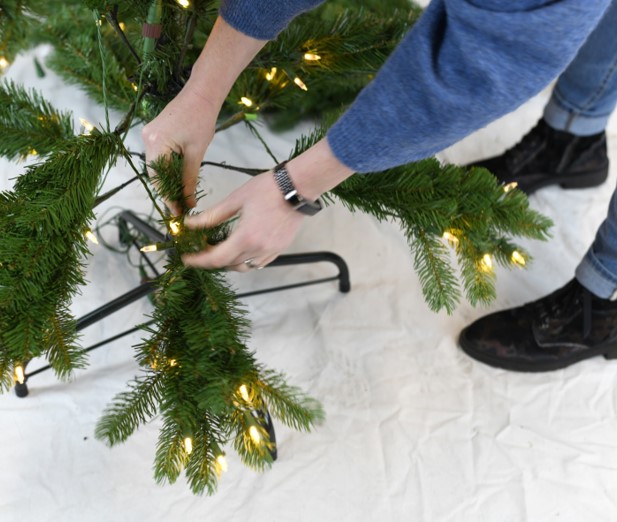 Step 5
Slide the second tree component into the first frame.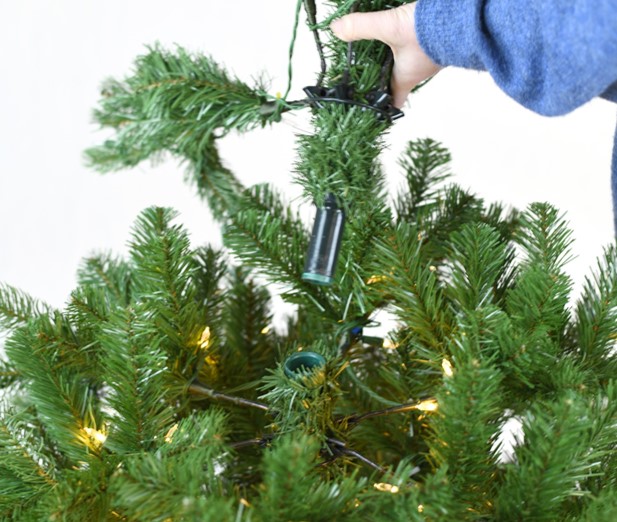 Step 6
Bring all branches into the right position and shape.